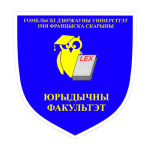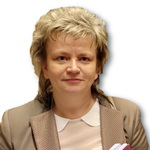 Dean
ESMANTOVICH Irina Igorevna,
PhD in History, associate professor
Phone: +375-232-51-03-26
E-mail: esmantovich@gsu.by
History reference
The speciality "Jurisprudence" was opened on September 1, 1991.
September 1, 1993 - the Department of Law was opened at the Faculty of History and Law
September 1, 1995 - the Department of Theory and History of State and Law was opened
06/30/1996 - the first graduation of students of the speciality "Jurisprudence" of the Faculty of History and Law
July 1, 1998 - the Faculty of Law was opened on the basis of the Faculty of History and Law
February 15, 1999 - the Department of Civil Law Disciplines was allocated on the basis of the Department of Law
May 31, 1999 - by decision of the State Higher Attestation Commission at F. Skorina GSU postgraduate studies in 7 jurisprudence specialities were introduced
Faculty today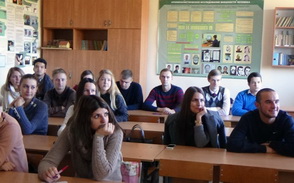 The faculty has agreements on interaction with customers, applications for training specialists from the Main Department of Justice and the Department of Internal Affairs of the Gomel Regional Executive Committee, the Prosecutor's Office of Gomel Region. The faculty closely cooperates with the regional bodies of the Investigative Committee, the Gomel Region Bar Association, the Gomel Region Notary Chamber and enterprises and organizations of the city and the region. Four branches of the departments were created.
The faculty offers the opportunities for the development of the versatile abilities of students:
For the clever 
For creative individuals
competition of training courts "Legal Tournament"
oratory contest "Cicero"
SUSL "Law Clinic"
Educational clinic "Living Law"
Debate Club
tournament "What? Where? When?"
forensic science club
subject Olympiads, scientific conferences
"Come on, freshman"
"Come on, undergraduate"
"Mr. University"
"Miss University"
KVN "Associate Students"
sports days
karaoke, etc.
Our achievements over the past two years:
a team of students "Lynces Justae" won the Belarusian Student Law Olympiad (2nd place among the universities of the republic, first place among the regional universities)
7 students of the faculty were awarded the Special Fund of the President of the Republic of Belarus to support gifted and talented youth, included in the register of talented youth
1st place in the competition "Come on, undergraduate"
6 student works were awarded diplomas of the Republican competition of student scientific works, 2 works - at international competitions
3 students participated in the Summer School, which was held in Sweden (Raoul Wallenberg Institute of Human Rights)
A graduate of the faculty is invited to the Ball of Graduates with the President of the Republic of Belarus
There are 521 students at the faculty, 34 lecturers.
Specialities
Specializations
1-24 01 02 09 Advocacy and notaries;
1-24 01 02 01 Organization and activities of state bodies;
1-24 01 02 03 Judicial-prosecutorial and investigative activities
1-24 01 02 04 Tax and banking law
1-24 01 02 07 Legal support of business
Scientific areas
Legal support for sustainable development of the Republic of Belarus;
Problems of legitimacy of state power;
Improving business legislation in the transition to market economy;
Human rights as a factor in sustainable development
International legal regulation of migration and national interests of the Republic of Belarus in the context of sustainable development
Gender and law
Public participation in facilitating the implementation of the Sustainable Development Strategy
To the applicant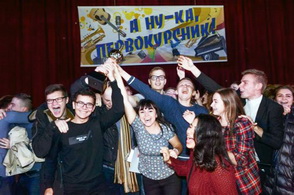 5 reasons why you should get the speciality "Jurisprudence":
the ability to protect your own rights and legitimate interests at a professional level;
the opportunity to have a prestigious job and a successful career in government or successfully conduct your own business;
formation of legal literacy and legal culture;
demand and prestige in society;
ample employment opportunities